Our Mission
The mission of AMAL is to empower Muslim individuals to become leaders who embody the values of Islam and positively impact their communities.
Our Vision
Providing educational opportunities for individuals to develop leadership skills that are grounded in traditional Islamic principles.

Developing and implementing programs that promote community outreach and engagement.

Partnering with organizations to provide qualified individuals in order for them to tackle societal challenges.
Our Methodology
Our Methodology is to blend Classical texts with contemporary issues. We will also go over Movement-oriented materials.
Our Dean & Lead Instructor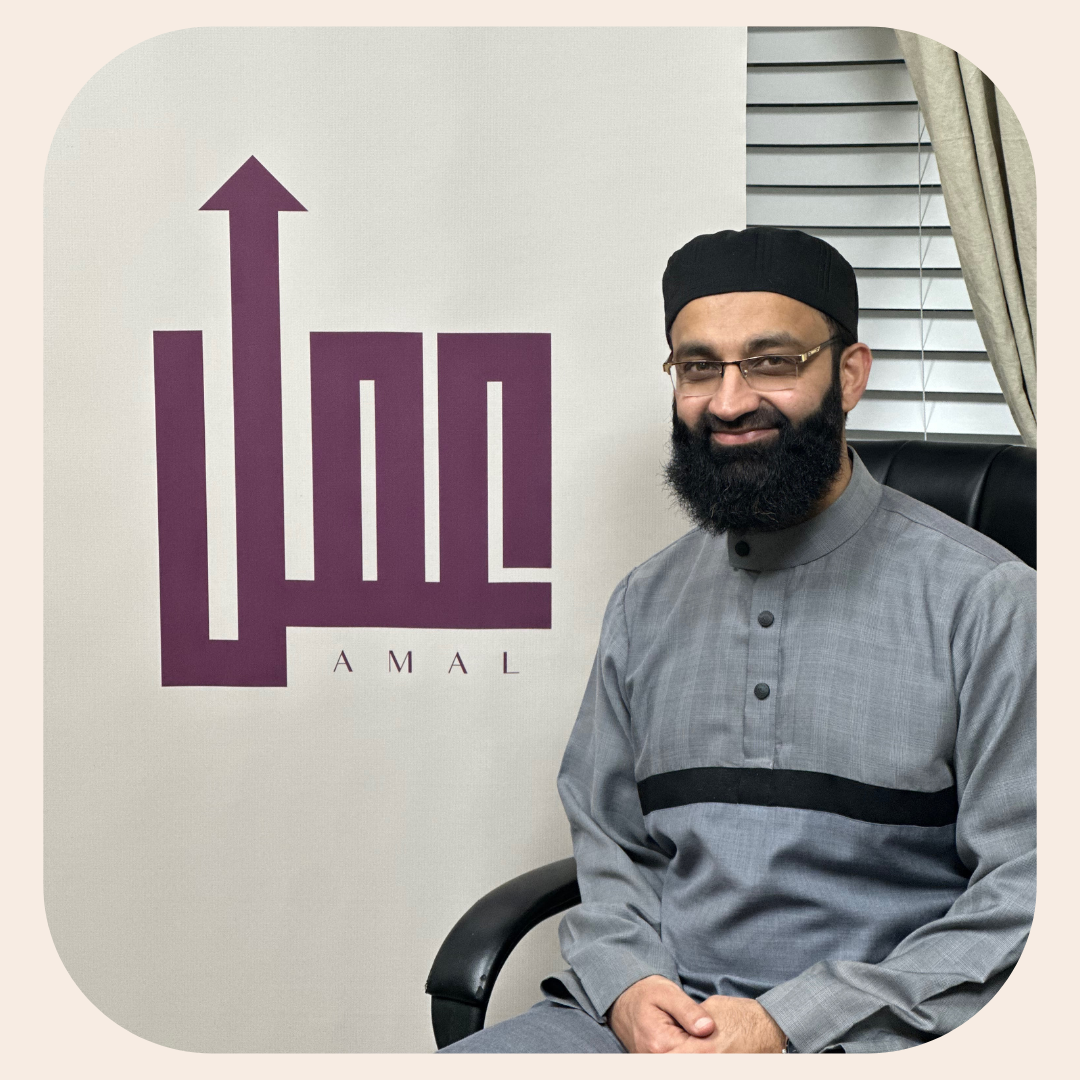 Dr. Asif Hirani is a religious scholar and author with over 12 years of experience in the field. He completed his Bachelor's of Business Administration in Fashion Design before switching gears to pursue Islamic studies. He has completed his Master's in Islamic Studies (Usul-ud-din) and earned his PhD from Al-Madina International University in Tafsir and Uloom-ul-Qur'an. He has published books and articles on various topics related to religion, spirituality, and faith.
Dr. Asif has authored multiple books including "Guidelines for Men-Women Interaction in Islam," "Aspects of Tarbiyah in Surah Yousuf from a Psychological Perspective," and most recently, "Rethinking The Rainbow – Islamic vs Postmodern Paradigm of Sexuality."  He has also previously served as a Resident Scholar in the NorthEast for more than a decade and is currently serving as the Resident Scholar for ICNA Dallas.
Aside from his scholarly pursuits, Dr. Asif is also an active member of his community, frequently giving lectures and leading workshops on topics related to religion and spirituality. He is sought-after for conferences and events around the world.
For any queries, contact us at: info@icnadallas.org